Photos: Ryan Young
Words: Travis Schirmer
Exhausted from over 40 days of zigzagging the country seeking out shelter and skateboard spots, the crew decided to bypass Colorado and drive straight back to California. The territorial disputes over seats next to a window–for sleeping in the van requires a surface to lean upon that isn't a twitchy, sweaty shoulder blade–grew in viciousness and regularity, as all-night driving sessions became the norm. Every few hours a passenger would awake and wonder, "Where are we?" It was unclear which state we were in at any given time. That we were still far from the West Coast was certain due to the surreal names of the gas stations we passed: Kum & Go, Giant Eagle, Flying J. We took turns sleeping on a strip of floor between the first row of benches and front seats in an area that had been reserved for the soles of our shoes and oily particles of highly processed vending machine foods. At rest stops some of us worked through our delusional weariness by walking in socks through rainy parking lots towards the nearest fast food restaurant, while others chain-smoked in a haze propped against the van.

Miraculously, we materialized in Los Angeles to let off our first crew member. Many half-conscious goodbyes were uttered in the weak morning light until the trip was concretely over—its reality carried on in the form of electronic imagery and subjective interpretations based on the meaning it held for each person who went along for the ride.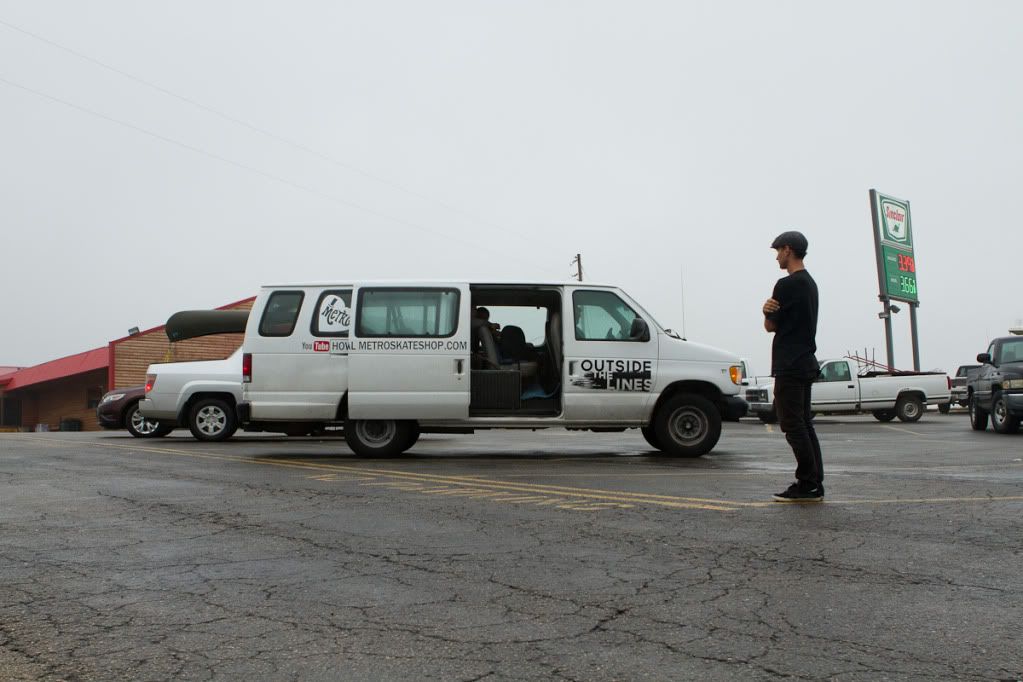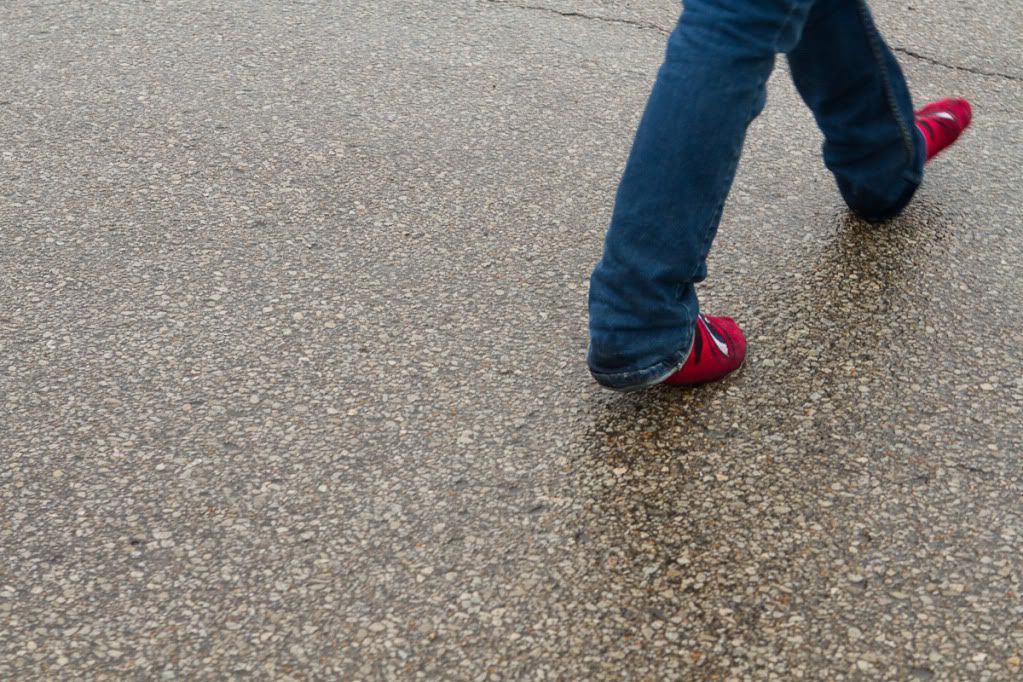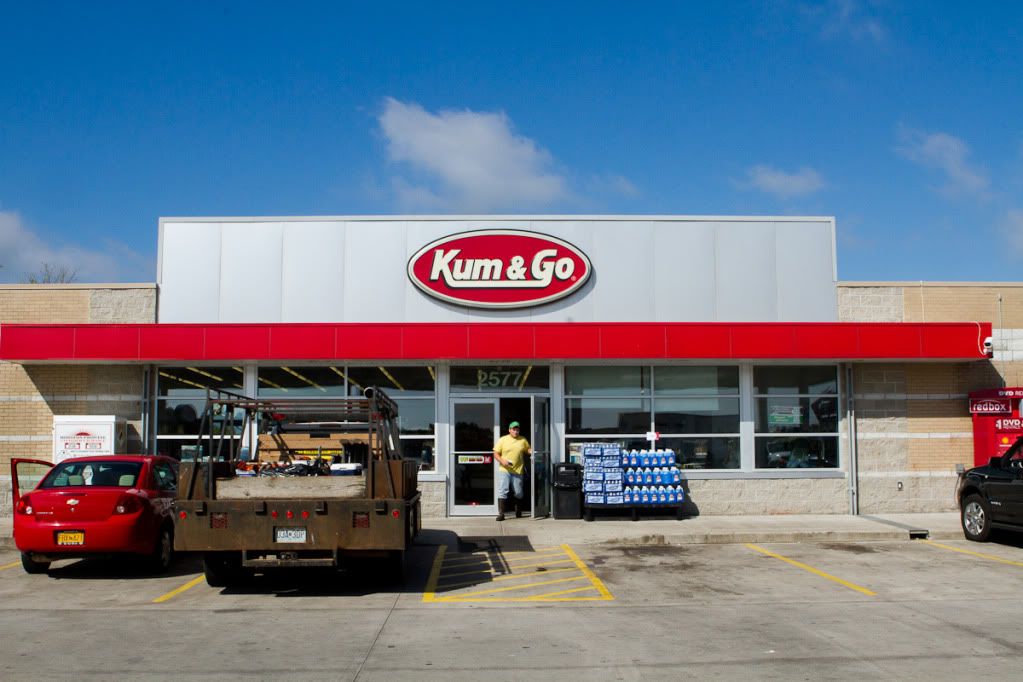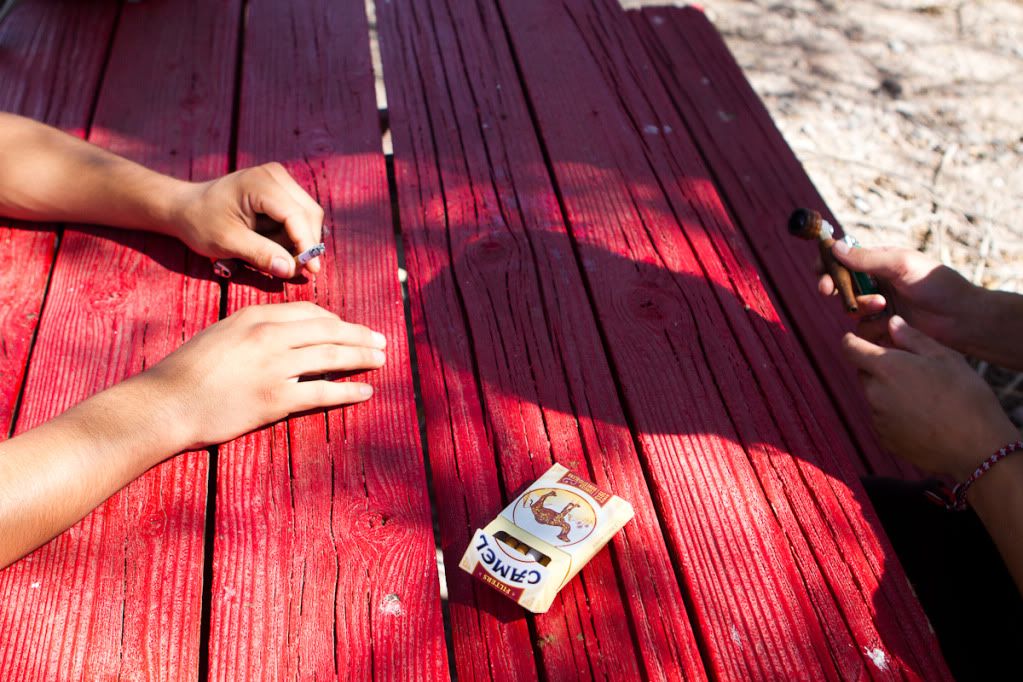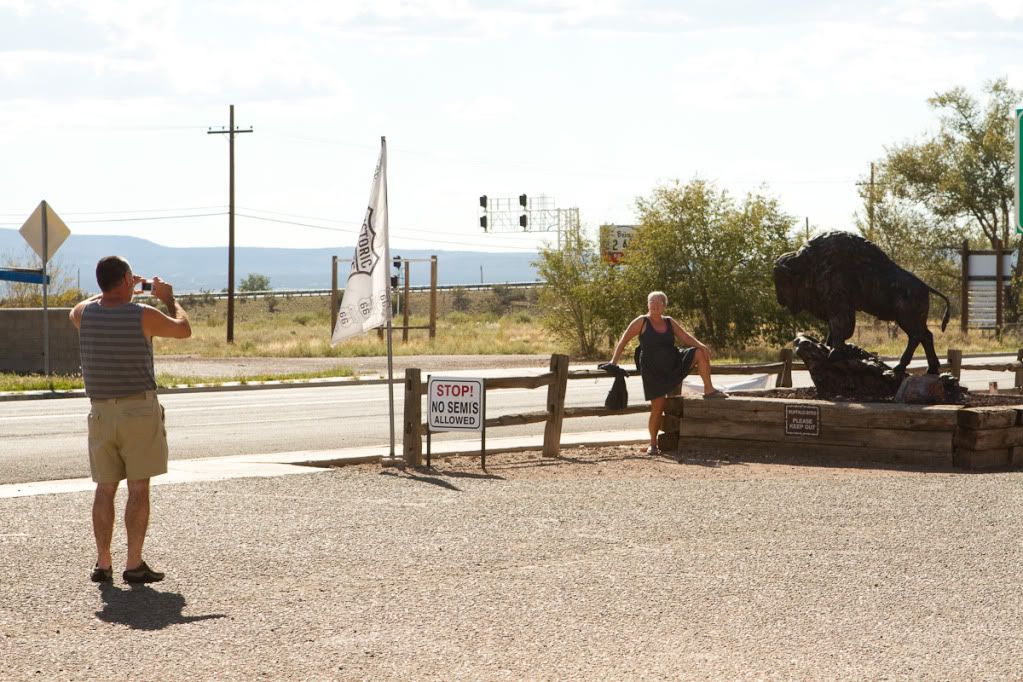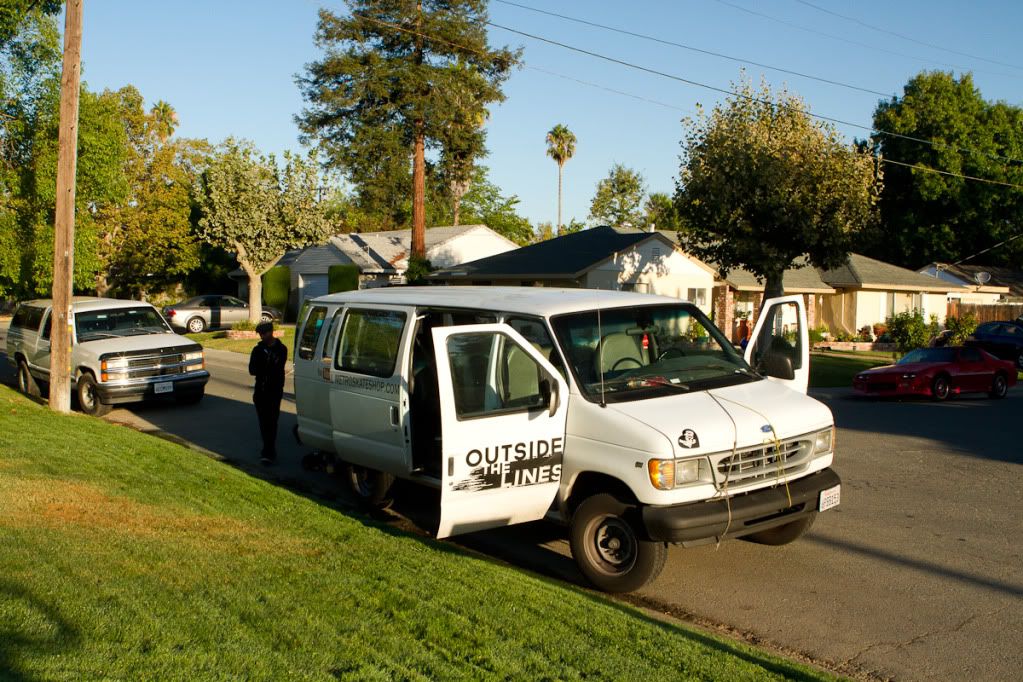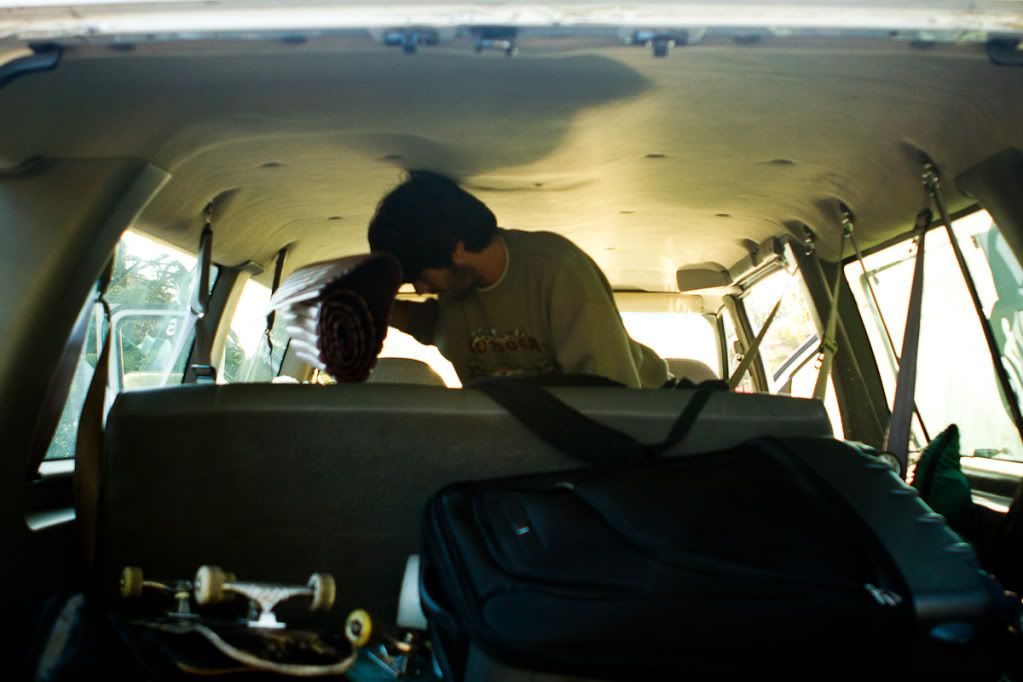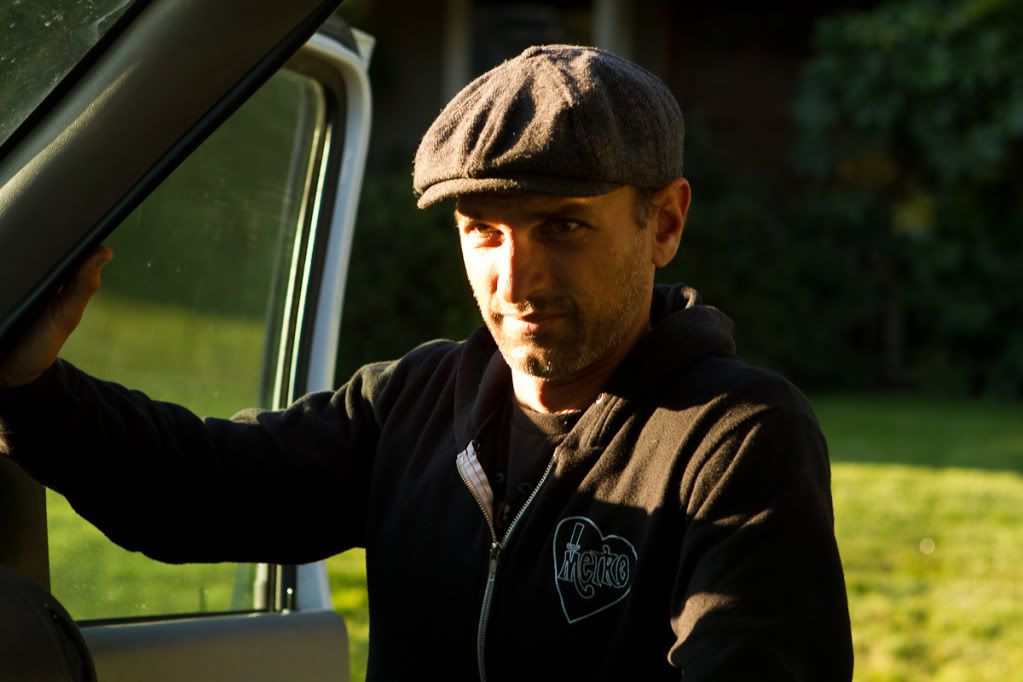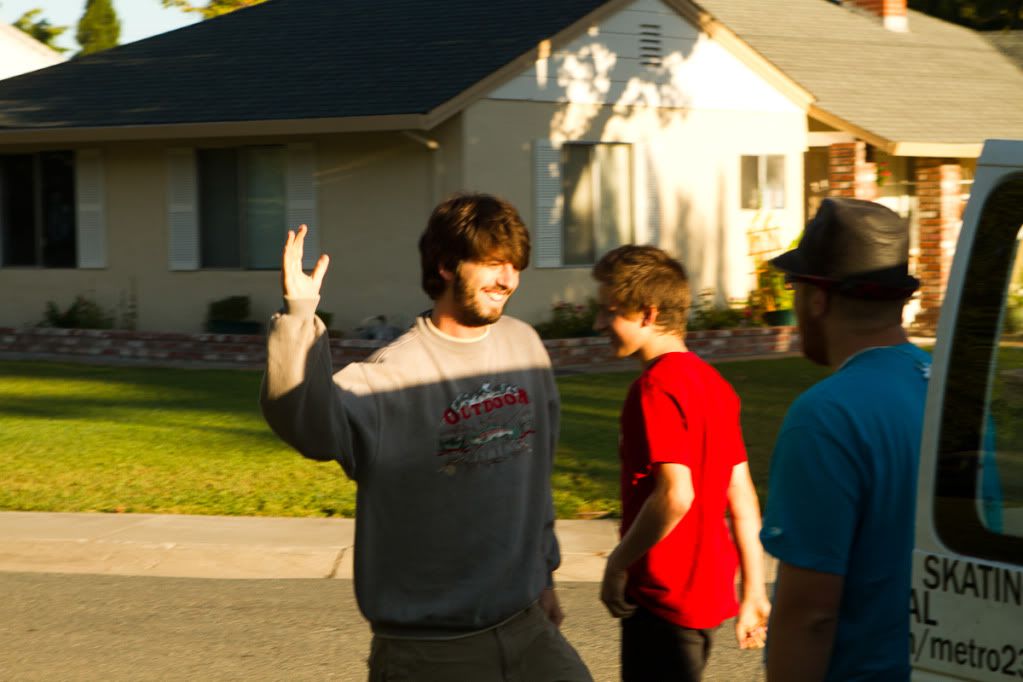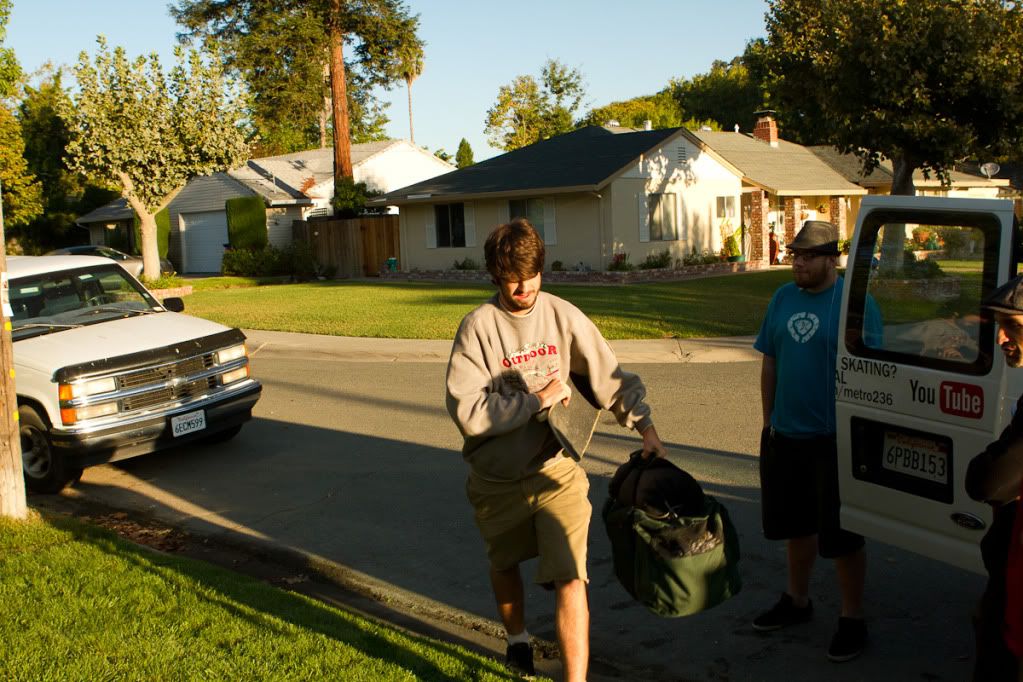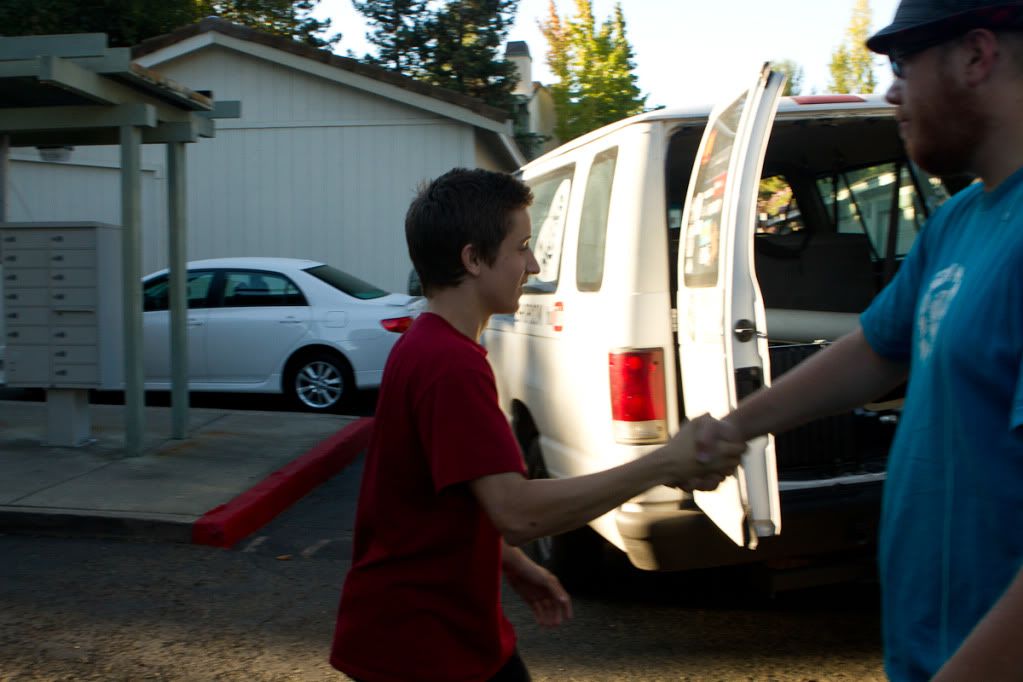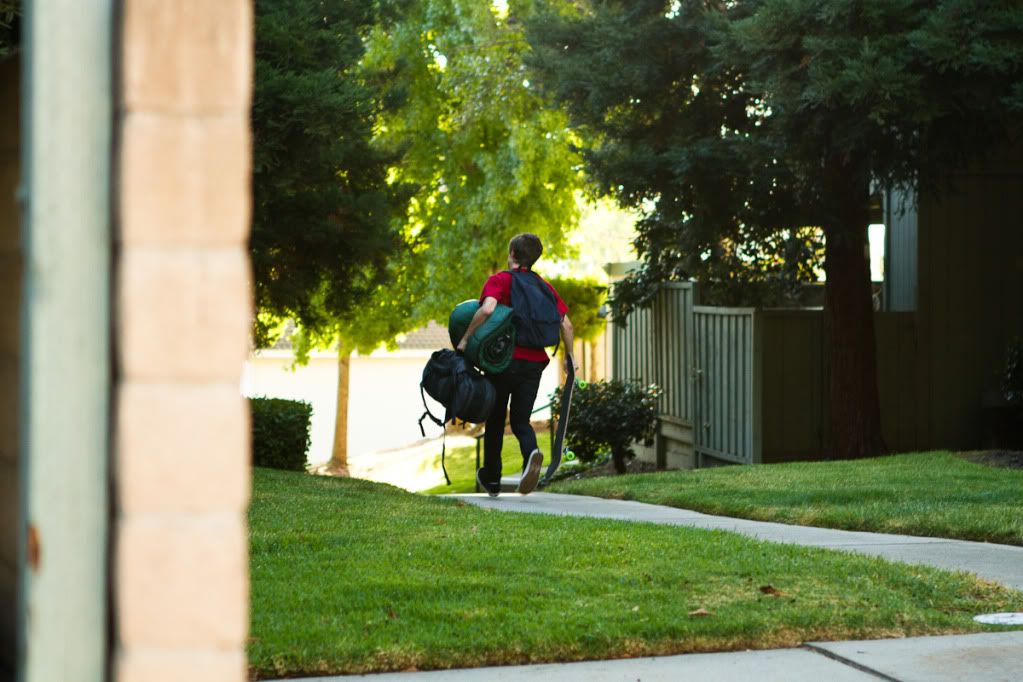 Photos: Ryan Young
Words: Travis Schirmer
One more night was spent on a beach in North Carolina after a scouting mission for rooftop urban camping proved unsuccessful.  The empty, peaceful spot where we rolled out our sleeping bags late at night became a lane for joggers, walking families and concerned beach patrol officers at daybreak.  We met up with Levi (Youtube username eliteskater08) and his friends, a posse of a dozen skaters and some of their girlfriends, in Lexington, North Carolina.  They showed us their spots until the sun set and we continued on to Chapel Hill where we celebrated Ratface's 21st birthday at our friend James' house.  James kindly provided us with beer, good conversation and shelter for three days.  During that time Levi guided us to more of his spots and we ended our time together by riding our skateboards down a steep grass hill as a group of twenty.  Exodus skateshop helped us greatly, allowing us to shoot interviews in their well-stocked shop after hours.  We all appreciated the help from Levi, Exodus and James as our journey continued.